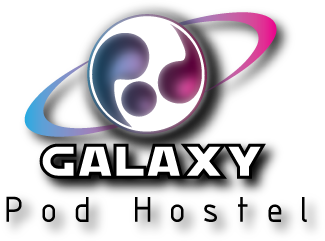 Comfortable Pod Hostel in Central Reykjavik!
Enjoy the comfort and privacy of our futuristic space pods
Futuristic space pods
Enjoy comfort and privacy
All pods have lockers and safe
Smart Tv in all pods
Social atmosphere and a free virtual reality room
All beds are made upon arrival
Heart of Reykjavik
Convenience store across the street.
Pick up's right at the front door.
All services near by and plenty of resturants.
Close to City-bus station.
Happy Hour from 4 pm to 7 pm.
Privacy
Secure lockers for luggage in all rooms.
Each pod has a comfortable mattress
Every pod has a curtain or a door
USB mobile charger in all Pods
Free parking in front
We go the extra mile for our guests!
Galaxy Pod Hostel goes the extra mile when it comes to a luxurious budged accommodation.
We have a virtual reality gaming room, scandinavian style lounge-bar, fully stocked self-serving kitchen, free wifi and last but not least sleeping facilities that go above and beyond other hostels!
Bar/lounge - VR Room - Self-serving Kitchen - We book tours - Free Linen - The City Card for sale - Lockers for Luggage - Free Wifi - Luggage Room - Towels for Rent - Laundry service - Lockers for Valuables in Each Pod - Mountain View