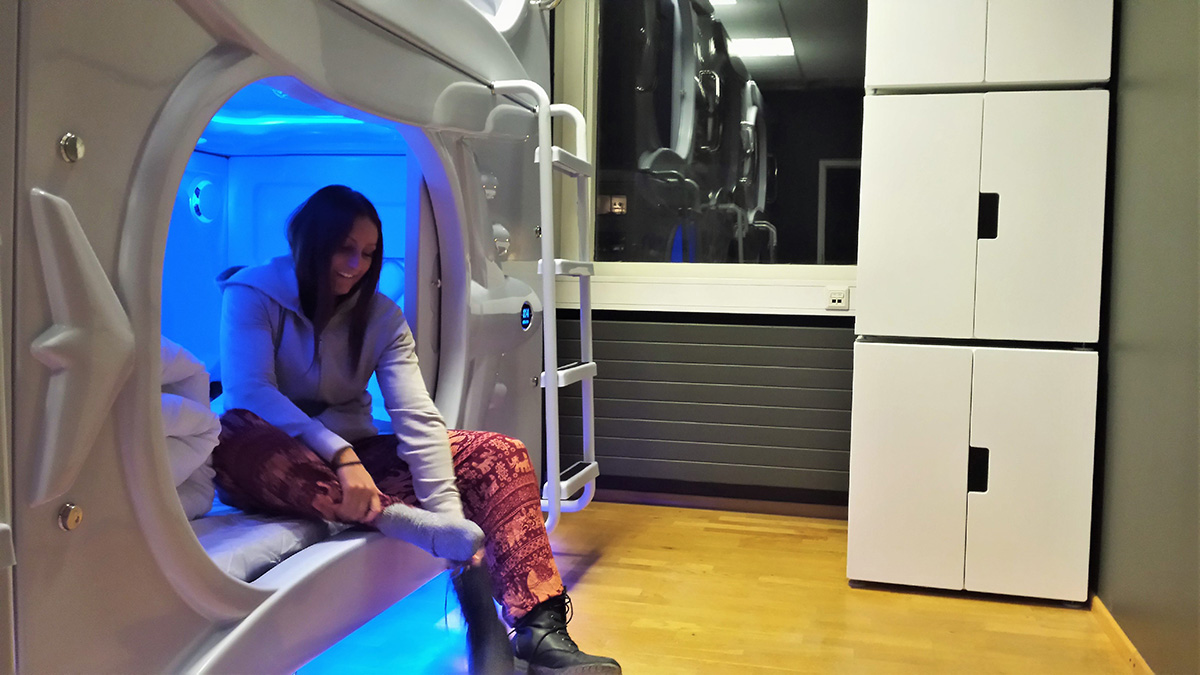 6 Female Pod Dorm
This sleeping capsule is located in a room featuring a safe deposit box and Mountain View. Only female guests allowed, This room has 6 pods and is especially for women. Each pod comes with a secure locker, a security box for valuables, various light settings, and more. The pods have a spring mattress and a memory foam mattress on top to make sure you'll get a perfect sleep. Linen is included. Towels are for rent. Our pods are not lockable for security and health reasons. They provide more privacy than any other bunk beds in shared dormitories, but they are not soundproof. Air circulation (not air conditioning) is available inside the pods.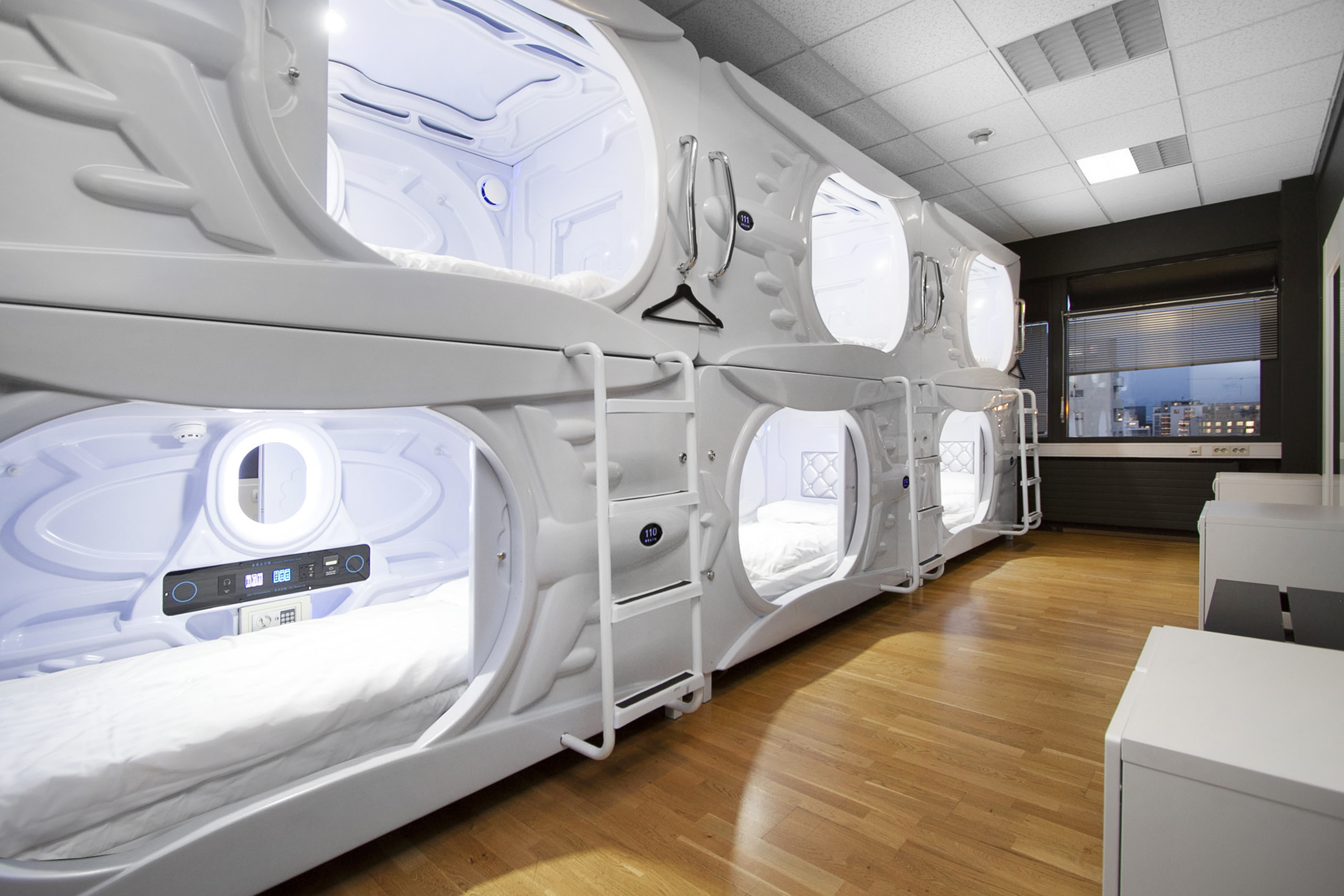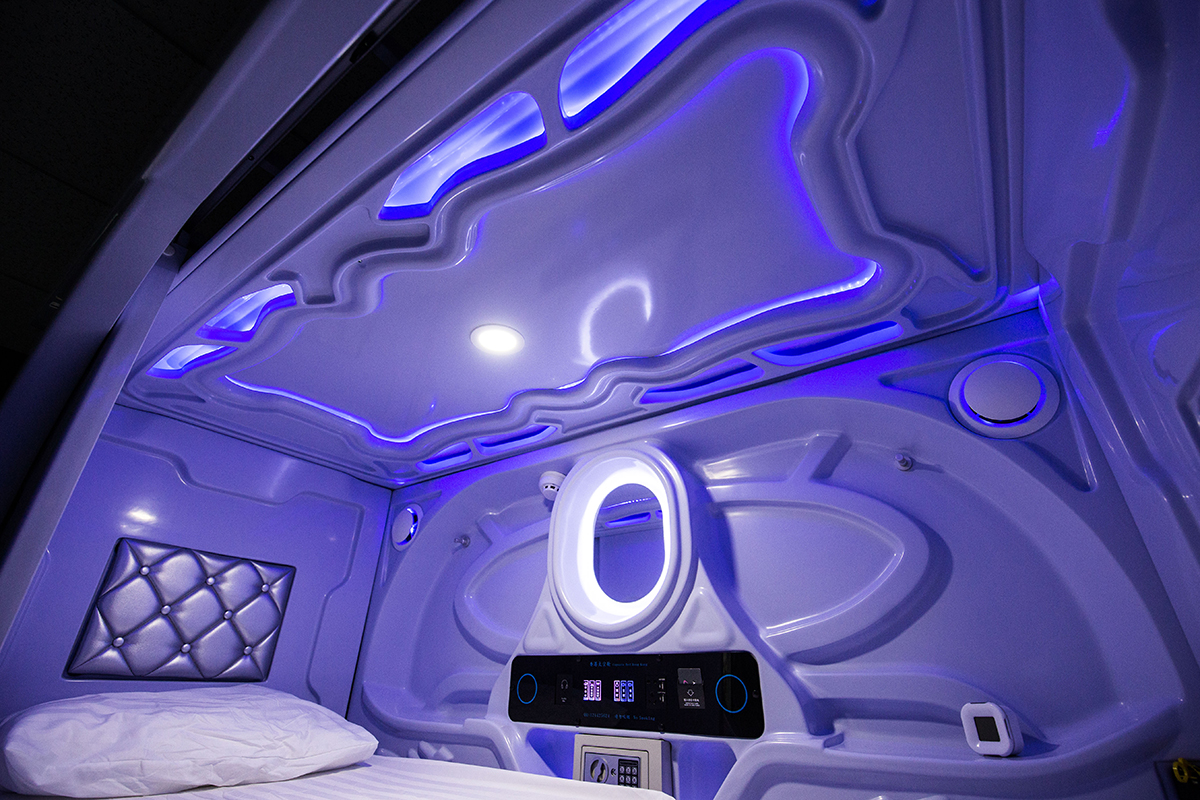 Standard features
A secure locker for small valuables.
Power plug.
Comfortable mattress.
A shelf.
Mirror.
Two fans.
Various light settings.
Desk Hours
Reception is open from 9:00 am to 11:00 pm.
(Because of the pandemic opening hours may vary in the future)
Self check in and check out is available at our property.
Please contact us for any kind of assistance.
Check-in after 2:00 pm
Check-out before 11:00 am
For any kind of assistance or information, please send an inquiry to our email: