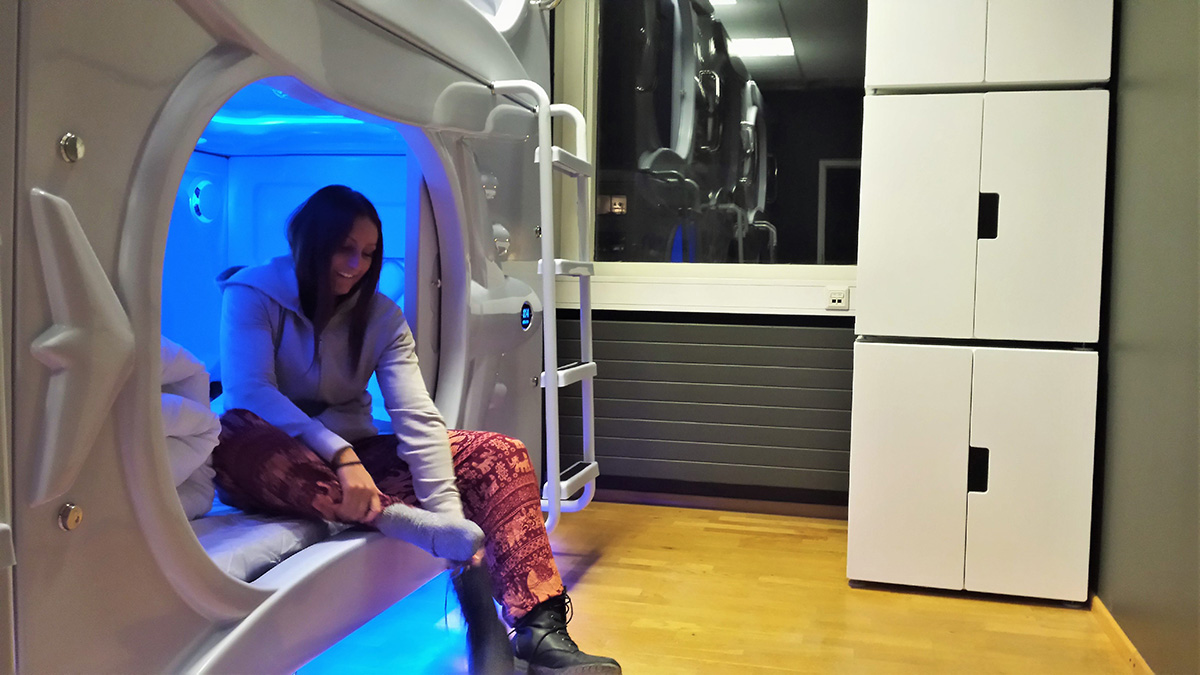 Person female dorm
This room has 6 pods and is specially for women. Each pod comes with a secure locker for luggage, a small locker for valuables, two fans for air circulation, various light settings and more. The pods have a spring mattress and a memory foam mattress on top to make sure you'll get the perfect sleep. Linen is included. Pod Amenities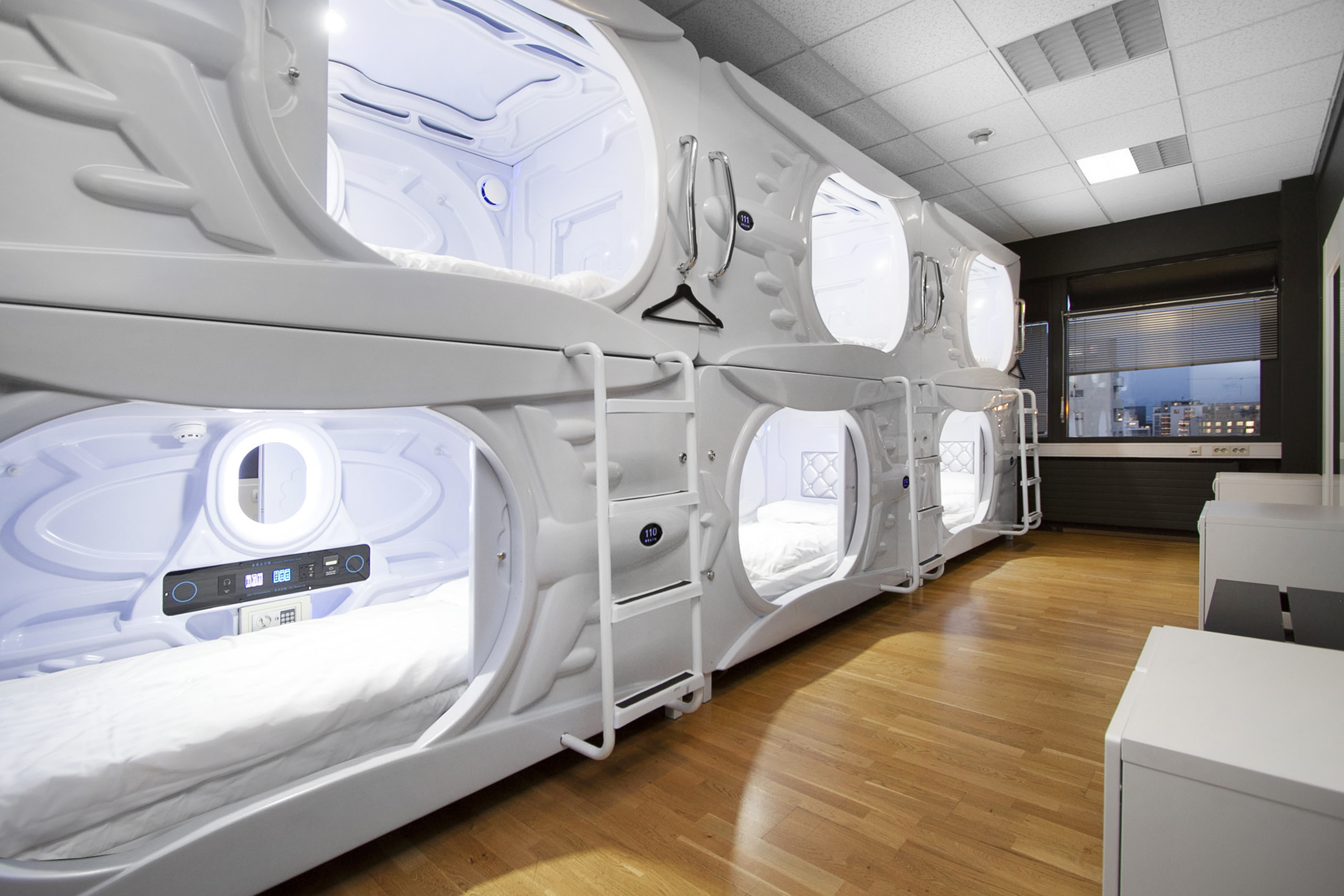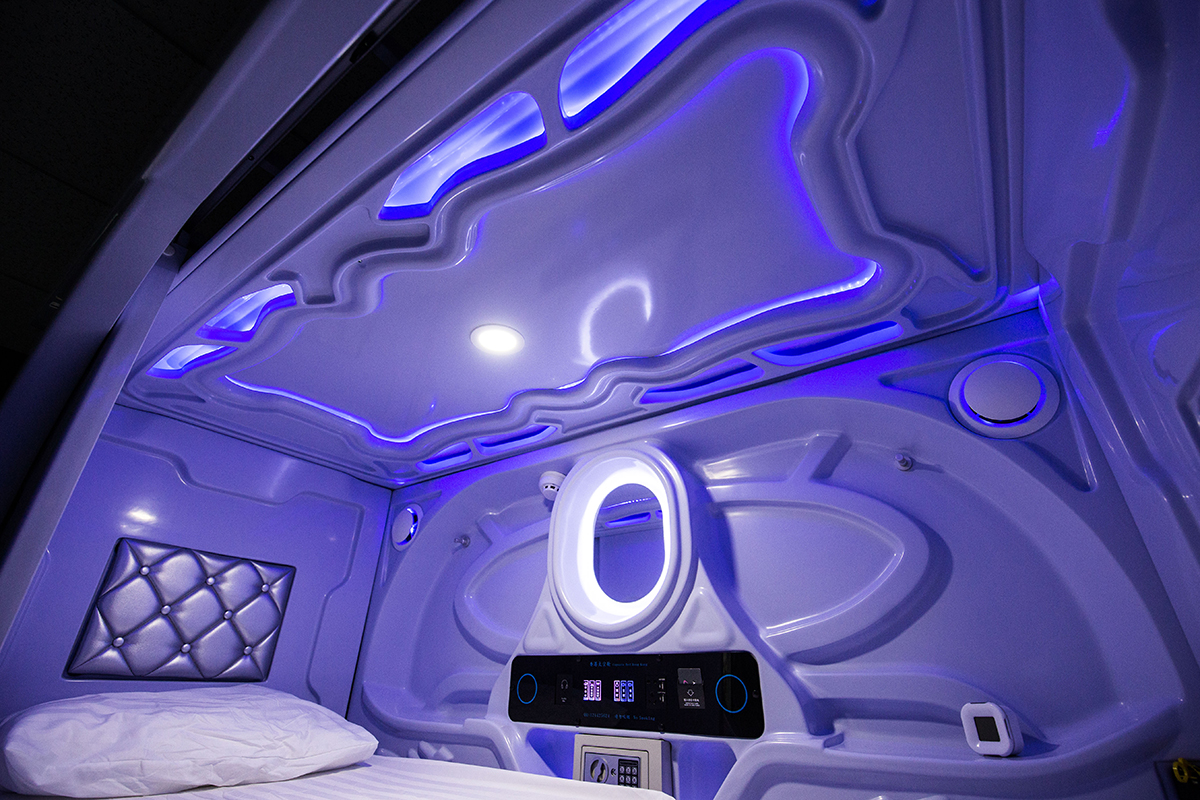 Standard features
A secure locker for small valuables.
Power plug.
A curtain for privacy.
Comfortable mattress.
A shelf.
Mirror.
Two fans.
Various light settings.
Fire extinguisher.
A card reader for power.
Desk Hours
Because of the pandemic, our property had to reduce our front desk opening time.
Reception hours 09 am - 09 pm.
(Opening hours may vary)
Check-in after 2 pm
Check-out before 11 am
For any kind of assistance or information, please send an inquiry to our email