8 Mixed Pod Dorm
These rooms have 8 pods and a mountain view. Each pod comes with a secure locker for luggage, a small locker for valuables, a fan for air circulation, various light settings and more. The pods have a spring mattress and a memory foam mattress on top to make sure you'll get the perfect sleep. Linen is included.
We have two different kinds of pods, you can see pictures below. They both contain the same amenities and qualities except the ones in room number 1 have a curtain and the ones in room 5 have doors. If you wish to request either room please send us a message with your reservation number or the name on the reservation and we'll do our best to full fill your request.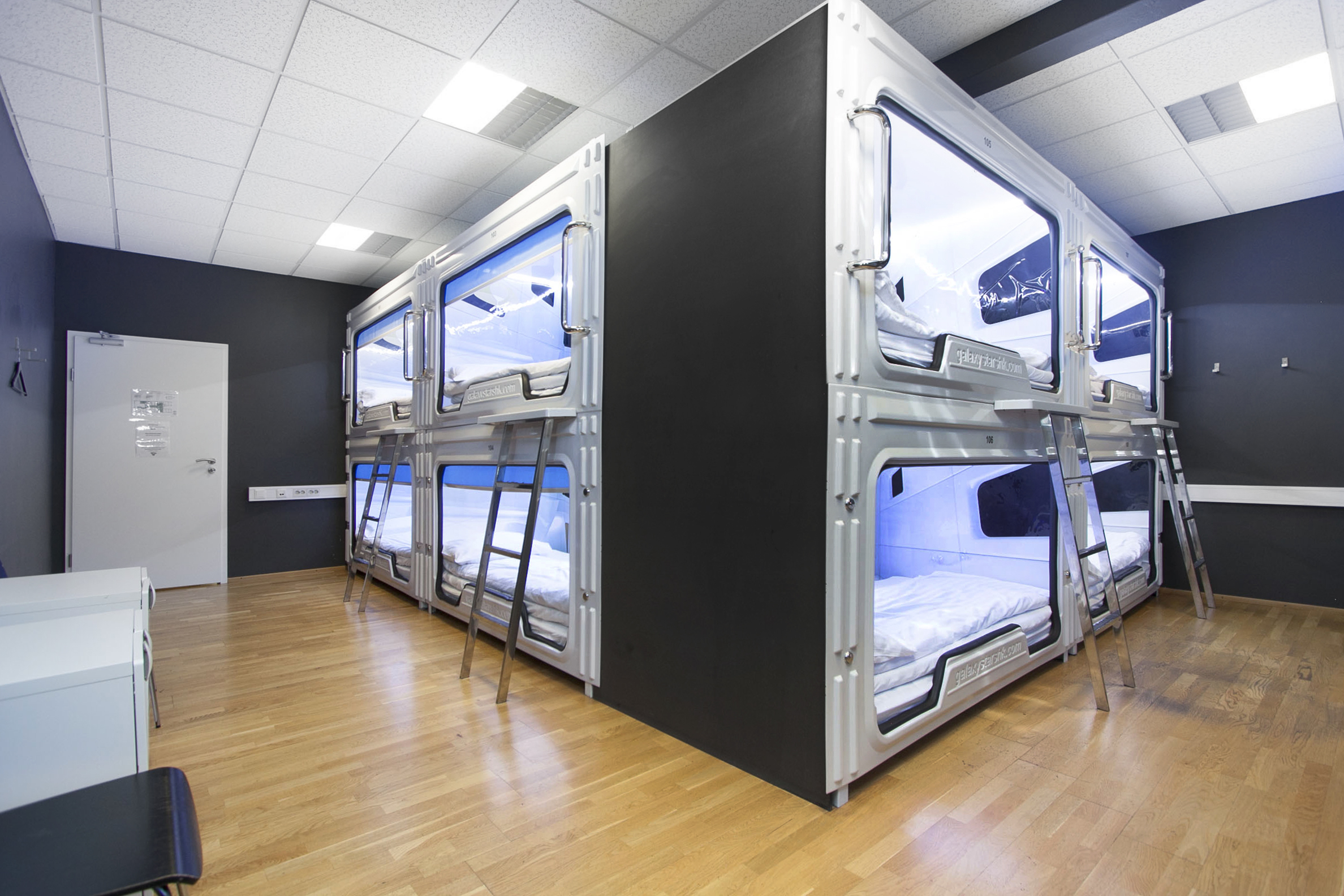 Pod Amenities
A secure locker for small valuables.
Power plug.
A curtain for privacy.
Comfortable mattress.
Mirror.
A fan for air circulation.
Reading light.
Card reader for power.
Desk Hours
Reception is open from 9:00 am to 11:00 pm.
(Because of the pandemic opening hours may vary in the future)
Self check in and check out is available at our property.
Please contact us for any kind of assistance.
Check-in after 2:00 pm
Check-out before 11:00 am
For any kind of assistance or information, please send an inquiry to our email: